Birth Order: What's It Got to Do With Business, Anyway? Sponsored by Cambridge Trust Company of NH
Date:
Wednesday, January 13, 2021
Speaker:
Jack Agati, Encouraging Concepts Associates
Join us on the Zoom stage for a unique and thought-provoking presentation: Birth Order: What's It Got to Do With Business, Anyway?
We will begin at 4:00 p.m. with a half-hour of networking via Zoom breakout rooms. Participants will be randomly placed in smaller breakout rooms which will rotate a total of three times so that you get to network with other members.
About Our Topic: Ever wish you had the key that would give you that edge, that insight into how and why people behave as they do? Many of us wish we could better understand why some people approach tasks or crises in the manner they do. Does such insight have to be such a mystery? Must we spend a week attending a costly institute on "Psychology Typing"? Do we have the time in the middle of a crisis to step back and chart, graph or analyze "types"? Most of us do not. We need a hands-on, accurate body of knowledge that we can draw from quickly to help us make management decisions.

This entertaining and informative presentation explores the impact that our place in the family, our birth order, has on our styles of managing and dealing with people. Each position in the birth order brings with it unique characteristics that influence how a person views the world, chooses to behave, and prefers to deal with the everyday activities of life. Such activities as the process we use in decision making, presenting of ideas, managing conflicts and communicating with others are covered in this presentation. See how to avoid potential conflict between people, while tapping into a person's strengths as developed through the birth order process.

Participants in the workshop will:
-Gain an understanding of how the Adlerian concepts of family constellation explain different birth order characteristics.
-Identify the various characteristics of each birth order position.
-Recognize the exceptions to the rule.
-Explore how each birth order relates to management styles, supervision, organizational development.
-Develop management strategies for the effective use of birth order information in the work setting.
-Apply birth order information to our personal and professional lives and relationships.
Advance Zoom registration is required for this event. Please click the following link and provide the information requested. It will provide you with the Zoom login information.
https://zoom.us/meeting/register/tJYkcuihqzIjH9L4bUkck1GuQCyQBkXowqtB
Thank you to our event sponsor, Cambridge Trust Company of NH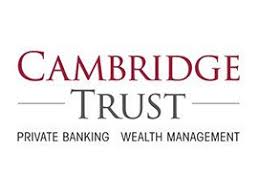 About Jack Agati: A graduate of West Virginia University with a Masters Degree in Counseling, and has done post-graduate work at the University of Vermont. Jack has worked for over fifteen years in public education as a teacher, counselor and Director of Special Education. His experiences have been with children, teachers, and families from the preschool age through high school. Over the past fifteen years, Jack has worked full time as a presenter in the areas of child development and home/classroom management strategies. These entertaining and informative programs have been for parents, teachers, administrators, and civic organizers throughout the United States and Canada. In addition to presenting for many school districts and parent-teacher groups, Jack has also spoken before national organizations
of WIC, nutritionists, social workers, early childhood educators and providers. As well as being a presenter at conferences and workshops, Jack has also taught at the college level and appeared on television and radio. He is the author of several articles and the creator of the audio cassette series "Why Do Kids Do The Things They Do?"
Questions? Please click here to email Matt Gatzke or call at 602-228-1231.
Related Document(s):