Dinner Meeting with Speaker: Mid-Life Wealthy Divorce
Date:
Wednesday, November 10, 2021
Location:
Puritan Conference Center, 245 Hooksett Road, Manchester, NH
Speaker:
Lisa M. Cukier, Partner and Exec. Comm. Member, Burns & Levinson, LLP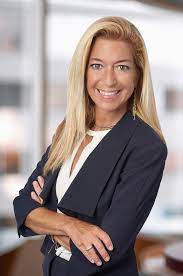 The window to RSVP for the dinner is now closed. If you had intended to join us but missed the deadline, a very limited number of people can be accommodated. Please call the office at 603-228-1231 and ask to speak to Matt. Sorry, we cannot add anyone after noon on Wednesday. Thanks.
Join us for the next in-person Council event on Wednesday, November 10 at the Puritan Conference Center in Manchester. We look forward to welcoming our guest speaker, Attorney Lisa Cukier for her presentatino on
Mid-Life Wealthy Divorce.
Attorney Lisa Cukier will discuss the approach involved in working with high-net worth clients as they begin the process of divorce and will discuss a model for the "elegant and aggressive" divorce. Advisors will learn how a multidisciplinary approach to divorce resolution brings a better informed process and a more comprehensive outcome.
Themes will include:
Protection of Family Trusts, Gifts and Inheritance and Businesses in Divorce using a Multi-Disciplinary and Integrated Approach Incorporating Professional Advisors
Vulnerability of Family Trusts, and the Use of Decanting as a Strategy
Prenuptial and Postnuptial Planning to Protect Assets and Protect Relationships
The Elegant Divorce Process and Avoiding Acrimony
Biographical sketch:

Lisa Cukier is a law firm Partner, Private Client Practice Group Co-Chair and Executive Committee member. She concentrates her practice on all aspects of matrimonial law, trust and trustee protection, family business protection, estate and trust litigation, fiduciary litigation, child custody and parentage issues, planning and litigation for blended families, adoption, guardianship and conservatorship, and elder financial exploitation. Recognized for her expertise and skill, Lisa is a frequent speaker and author on the topics of family law, trust and estate litigation, and fiduciary litigation matters including undue influence and financial exploitation of elders. She is a past president of the Massachusetts Family and Probate American Inn of Court and is presently serving on its Board of Directors, is a member of the Boston Probate and Estate Planning Forum and the Boston Estate Planning Council. Ms. Cukier has been recognized with the Best Lawyers designation from 2010 – 2021, the SuperLawyers designation from 2005-2021, the Massachusetts Bar Association Community Service Award in 2005, a National Law Journal Trailblazer in 2017, the Women Worth Watching recognition in 2018, Top Women of Law in 2019, and sits on the WBA Women Leaders Initiative as of 2020. Ms. Cukier is a graduate of Northeastern University and Suffolk University Law School. She is raising her two teenage children in Weston, Massachusetts
Thank you to our co-sponsors for the evening: