Dinner, Annual Meeting & Election with Speaker -The Impact of AI & Chat GPT on Estate Planning Professionals
Date:
Wednesday, May 8, 2024
Location:
Atlantic Grill, 5 Pioneer Road, Rye, NH
Speaker:
Paul Caspersen, CFP®,AEP®,MS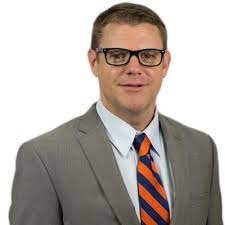 Paul Caspersen, CFP®,AEP®,MS, President of Planned Giving Interactive, LLC (Gainesville, FL) and NAEPC National Board Member will be our special guest as he offers estate planning professionals a higher-level introduction to how Artificial Intelligence (AI) and the use of Chat GPT will impact all disciplines within the profession.
Paul will be presenting on this topic as part of an NAEPC panel discussion in January 2024 and will share aspects of that presentation with us on May 8 as well as offer updates on this topic which seems to be changing rapidly.
Further details on the program content and the RSVP link will be made available in late March 2024.
We are seeking sponsors for this event, so plesae be in touch with the Council office if interested . Click here to email or call 603-228-1231.